Posted on
By Edge of The World
Posted in Adventures, Blu Wave, Edge of The World, Fernie, Paddle, Paddleboard, Rental, Stand Up Paddleboard, Summer, SUP, SUP Rental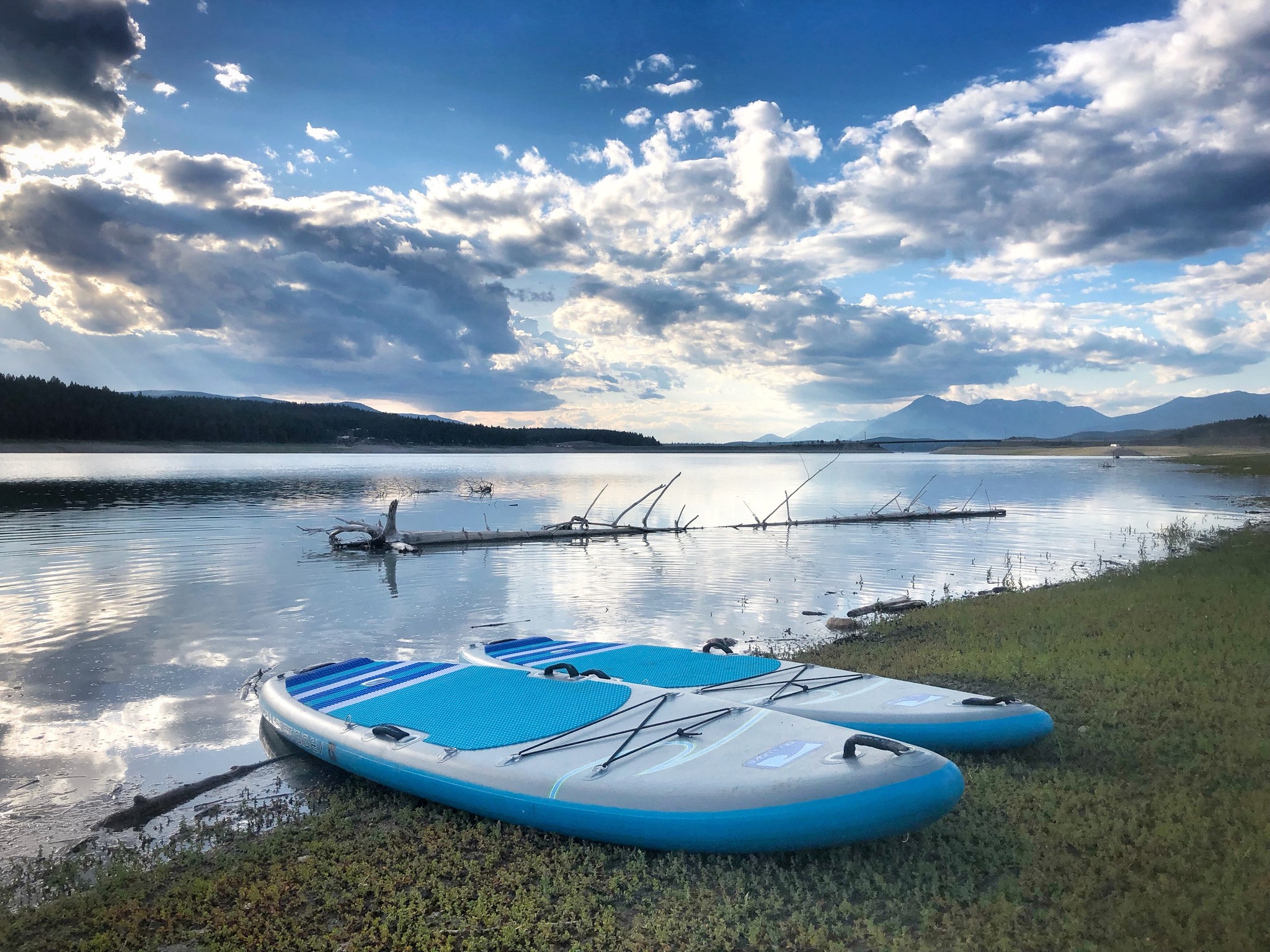 Blu Wave SUP Founder - Aaron Pilon gives Edge of The World some great general information on Stand Up Paddleboarding and how to choose a board.
Summer has arrived and there is no better way to beat the heat than heading to the water!   While there are many different ways to enjoy the water, one of the sports quickly gaining popularity is the "Stand Up Paddleboard" (aka a "SUP").  
Why is SUPing so popular?  Well it's the freedom and versatility that a SUP gives you to explore and enjoy the water.  Want to surf the waves or navigate a flowing river?  There's a SUP for that!  Want to have a casual paddle along a lake, take the dogs or kids for a paddle or practice some yoga on the water?  There's a SUP for that too!  Or do you want to pack up some camping gear and tour across the water to an isolated camp spot?  You bet there's a SUP for that too! 
Here at Edge of The World we proudly carry, Canadian based Blu Wave Paddleboards.  Blu Wave is Canada's leading designer and manufacturer of stand –up paddleboards and was established by avid traveller, paddler and surfer – Aaron Pilon.   We currently have the popular inflatable (iSUP) line in the shop with different models to choose from.  With so much choice, we wanted to give you a quick breakdown of a few key things to consider when choosing the right SUP for yourself.   Who better to get that information from than Aaron Pilon, the Blu Wave guru himself.  We've put together some questions for Aaron that will help guide your SUP decision… 
EOTW - What inspired you to start Blu Wave SUP?  
Aaron - I took up surfing on a trip to Hawaii in my late 20's and fell in love.  As a kayak paddler on Georgian Bay, I would go out and ride windswell whenever I had the chance, or paddle early mornings when the water was like glass.   I started to see SUP while travelling to places like Mexico and Chile to surf and it was a perfect combination of these two things that I loved to do.  At the time I was 15 years into a successful career as a corporate real estate broker, VP at a large brokerage in Downtown Toronto.  A decade and a half of the Bay Street grind, and I was looking for a change, to create something, and follow my passion for the water.  That was the spark that led to the creation of Canada's first SUP Brand.
EOTW - What factors should people take into consideration when choosing a stand up paddle board?  
Aaron - How they will use it?   Recreation, fitness, transportation or even competition? There are many different shapes and sizes of boards, and one size does not fit all.  All rounder's are great multi purpose boards and a great place to start.  As people discover different facets of SUP (river/moving water, surf, racing) they may gravitate to more specialized boards. We offer great progression within our lineup, with great recreational starter boards, all the way to high performance surf and racing SUPs.
EOTW - What are the major differences and benefits of an inflatable paddle board vs a non-inflatable paddle board?  
Aaron - The major benefit is the portability aspect.  Being able to deflate your board and pack it in a back pack is a great option.   Being able to travel with a board to sunny destinations has changed vacationing for me.  I don't go on a trip with out my board.  It allows me to explore places from the water and provides so much freedom. The durability of inflatables is also a great plus.  Constructed using heavy duty PVC, they are a great option for rocky shorelines, or for rivers and moving water.
EOTW - We currently have 3 models in stock from the iSUP series - The Allsport, The Catalina and The Quiv-air.  What are the major differences between each board?   
Aaron - Further to my comment above about use, the Allsport is our "swiss army knife" of iSUPs.  An all purpose board that works great on flat water, in small waves, and even in moving water.  A perfect all rounder for those looking to do a variety of things with their SUP.  The Catalina is our touring style inflatable, better suited for longer distances, or SUP camping (added deck space for tying down gear, and better speed and tracking to get you to your destination faster).  New for this season, the Quiv-air is made for fun on moving water or in the waves.  The 9.2 is the widest board we make, made to tackle rapids.  Unique features include additional handles for remounting in moving water, and various fin options for shallow water.  The 8.2 is a play board, ideally suited for surfing standing waves on the river, or smaller surf in the ocean.
EOTW - Let's briefly talk about paddles.  What should people look for when choosing a paddle?
Aaron - When choosing a paddle, some of the same questions we ask about boards should apply.  How will you use it?  Longer paddles, racing, recreation, etc. Durability?  General rule: more durable = heavier (plastic blade / aluminum shaft).  Lighter = higher performance (carbon fibre/ fibreglass).  Larger blade sizes are good for cruising with low cadence, but if you are doing long distances or racing, consider a small blade which will be easier on your joints, and reduce fatigue.
EOTW - Any final words or tips for people looking at getting into the sport of paddle boarding?
Aaron - Just do it!  There is something for everyone.  SUP has grown so quickly because of its simplicity and ease of learning.  Anyone can do it.  Invest in a good board, take care of it and it will last a long time and provide many amazing experiences in nature!
Now that you have the information, stop in the shop and check the iSUP's out!  For a complete inventory of our SUP's and SUP accessories - CLICK HERE.  If you just want to try out the sport to see if you love it, we rent the different models of SUP's for $50 (for 24 hours).  Or you can come check out our Blu Wave Paddleboard Demo coming up on Sunday, June 23rd from 11am – 5pm at Maiden Lake (behind Canadian Tire).  Everyone that takes a SUP out for a demo on Sunday will be entered into draws for our sponsor prizes.  See you on the water!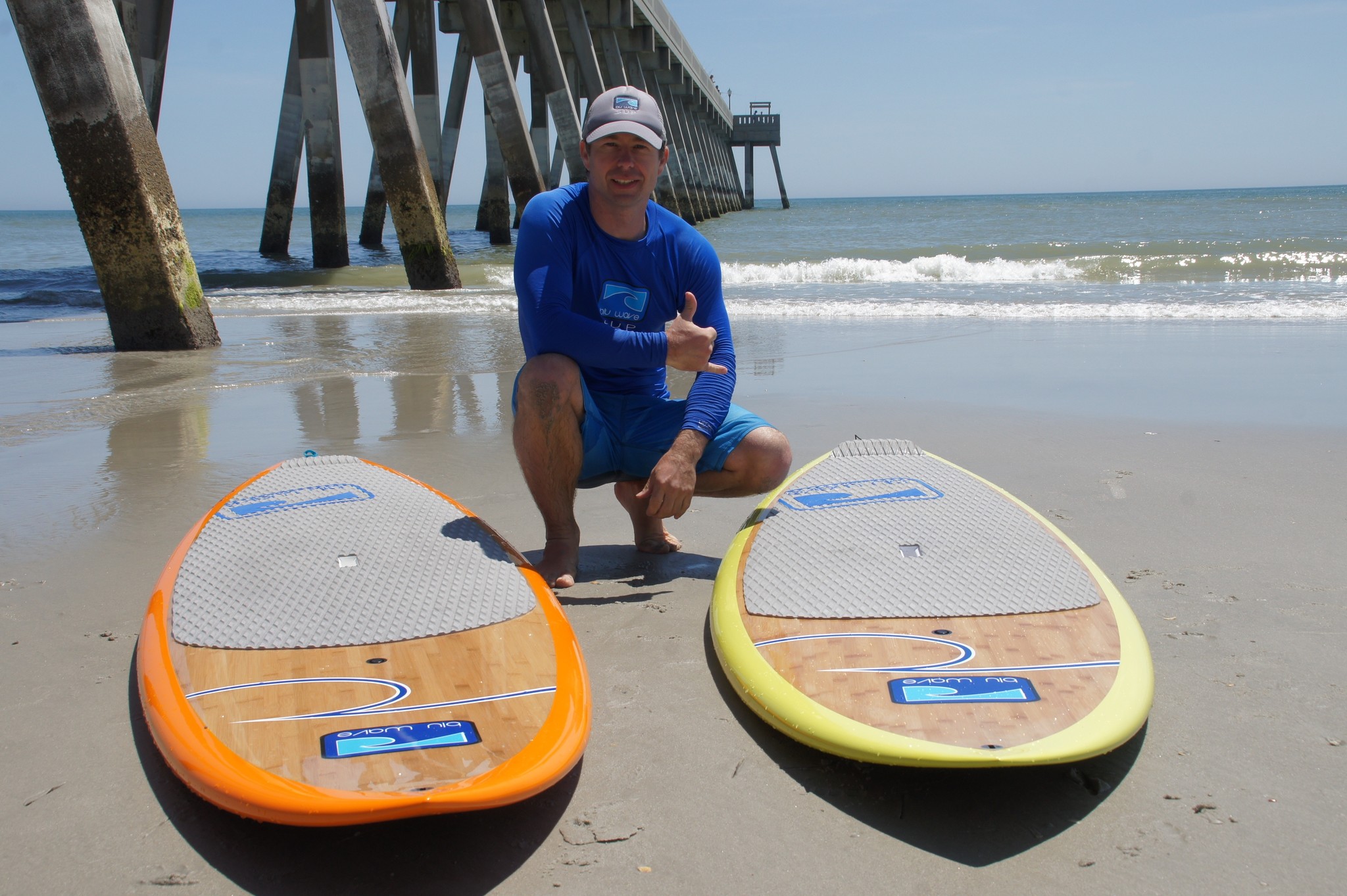 Blu Wave Founder - Aaron Pilon